5 Hacks for smart winter packing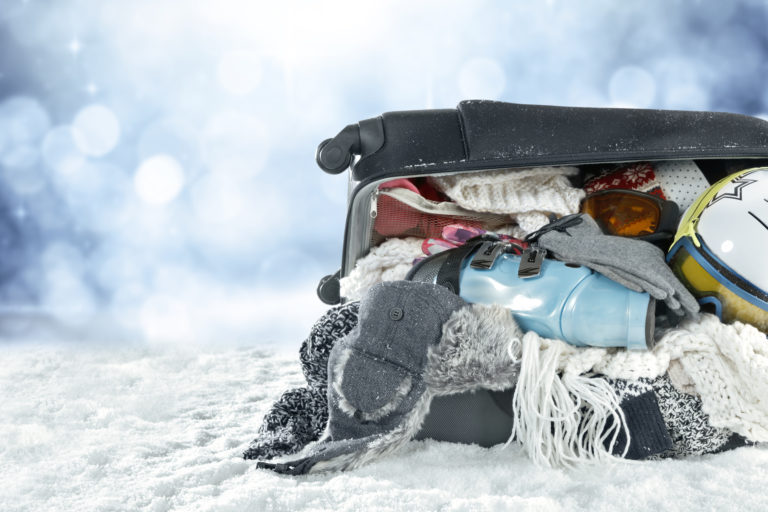 5 Hacks for smart winter packing
5 Hacks for smart winter packing
Packing is a nightmare, let us just say this for a fact and take it from there!
But winter packing is even worse. Going on a trip to enjoy the winter magic is awesome but having to pack for it isn't. You need to keep warm, to travel light and have some space for shopping. A combination that might seem impossible but here are some tips to make your winter packing as efficiently as possible.

     1. Neutral, neutral!
Make sure you pack items that could be used for several outfits. A pair of black pants or a basic black or white top. Make sure you create different outfits with repeated items! The best way to do that is to limit your color palette, this way you would not need to have completely different pants, tops or jackets you get to change just an item or two and you have a completely different outfit.
     2. Eliminate different sweaters!
Do not pack 3 different sweaters!! Travel wearing one sweater rather than stuffing it in your bag and make sure to depend on underwear for warmth! Pack thermal leggings and tops to wear under each and every outfit; they are lighter and smaller in packing and they do the trick!

     3. Don't pack boots!
If you really want to have boots with you make sure you wear them rather than pack them. Boots are very bulky and stuffing them in a suitcase is a disaster. Also make sure you take neutral ones to avoid needing another pair.

     4. Roll don't fold!
 Rolling your clothes is actually more efficient than folding them in terms of space the space your clothes take when they are rolled is much smaller because they minimize gaps, they reduce creasing and it is easier to unpack.

     5. Bulk up as you go!
Make sure you wear your bulkiest tops, sweaters, and shoes on the plane because it means they do not need to take up from your luggage space!
As much as being fashionable on a trip is satisfying but suffering from huge and heavy luggage is a nightmare we all try to avoid. And the key to avoid that is to do not pack last minute take the time to think smartly about the items you pack and get creative with mixing and matching outfits.
---